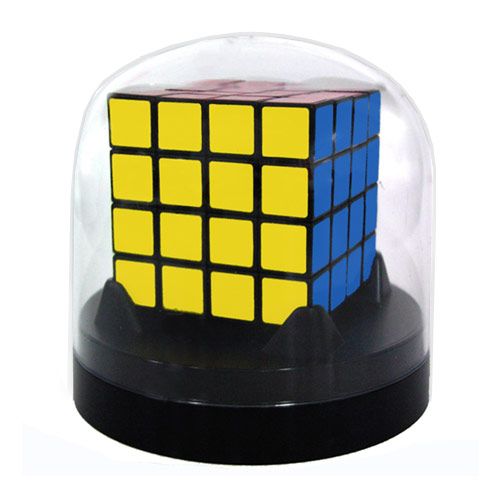 M4
Product Information
The 4x4x4 cube that Eastsheen delicately designed can let you turn the cube with ease, you can also feel how smooth it is. Furthermore, it is not merely a challenging 4x4x4 cube that you see, it is also a "DIY" cube. With 6 screws, 8 different parts and 123 small components in total, you don't have to worry about not being able to solve it because you can disassemble it and put it back together all by yourself!
The game includes hundreds of combinations, if you would like to solve it successfully, you will have to use your imagination and thinking skills to develop the possibilities in advance. It is a logical-training game, which is suitable for both children (at least 36 months old) and adults.
This is Eastsheen's type M packaging. The cube is enclosed in a transparent plastic dome case, which is a great option for display and gifts.
Specification
Size: 11 cm x 11 cm x 10.6 cm (204.2 g)
Cube size: 6 cm x 6 cm x 6 cm (110.5 g)
Carton size: 70 cm x 48 cm x 30 cm
48 pcs / CTN (12pcs / 1 inner box)
N.W. 9.8 kgs G.W. 14.2. kgs
Safety Certification
This product is patented in many countries and has passed ASTM (U.S.A) and EN71 (Europe).