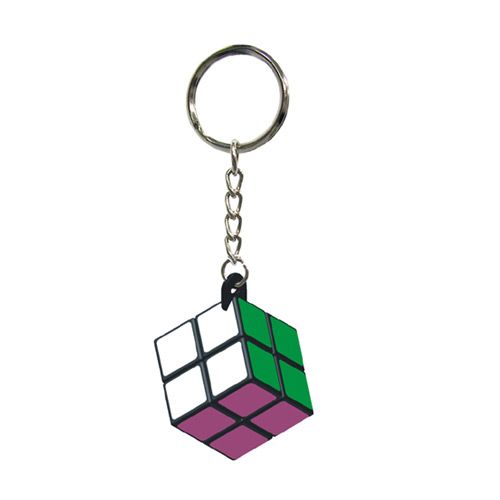 RS
There are four different kinds of keychains for this item:
keychain (RS), mobile strap (RS1), keyhook (RS3) and ball chain(RS6)
Packed in a PP plastic bag
Product Information
The mini 2x2x2 cube can let you play it with ease, you can also feel the smoothness while turning it. It is smaller and lighter, which is easier to take along with you anytime and anywhere!
The game includes hundreds of combinations, if you would like to solve it successfully, you will have to use your imagination and thinking skills to develop the possibilities in advance. It is a logical-training game, which is suitable for both children (at least 36 months old) and adults.
Specification
Size: 3.5 cm x 3.5 cm x 9.5 cm
(Cube Size: 2.4 cm x 2.4 cm x 2.4 cm )
Weight: 12.8 g
Carton size: 34 cm x 28 cm x 30 cm
500 pcs / CTN
N.W. 6.4 kgs G.W. 7.1 kgs
Safety Certification
This product is patented in many countries and has passed ASTM (U.S.A) and EN71 (Europe).