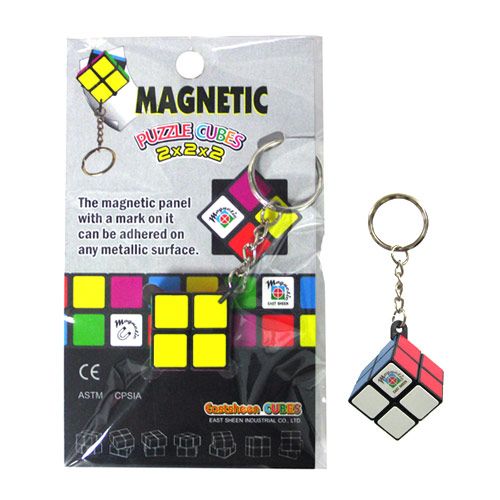 RM02
Product Information
This magnetic cube can stick to any metal / iron surfaces.
It is not just a puzzle cube, but also a memo clip or a decoration at the same time, which can be very interesting, or useful!
The game includes hundreds of combinations, if you would like to solve it successfully, you will have to use your imagination and thinking skills to develop the possibilities in advance. It is a logical-training game, which is suitable for both children (at least 36 months old) and adults.
The cube is packed in an OPP bag with a packing card inside for display hooks in shops and stores, it is a good choice for simple but interesting gifts.
Specification
Size: 9 cm x 2.8 cm x 18 cm
Weight: 20 g
(RM Size: 3.5 cm x 3.5 cm x 9.5 cm; Weight:14.4 g)
(Cube Size: 2.4 cm x 2.4 cm x 2.4 cm)
Carton size: 48 cm x 40 cm x 35 cm
240 pcs / CTN
N.W. 4.8 kgs G.W. 7.36 kgs
Safety Certification
This product is patented in many countries and has passed ASTM (U.S.A) and EN71 (Europe).