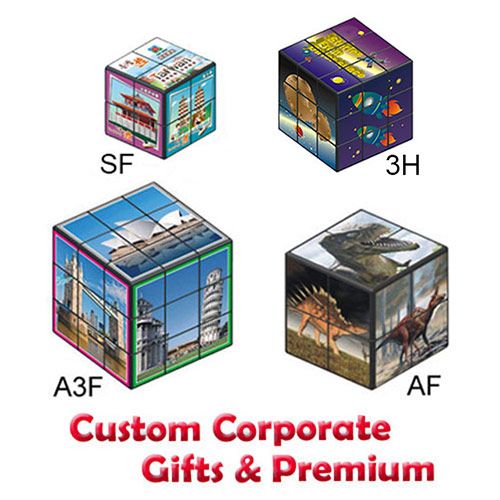 Customization (fine-seam)
Product Information
Whether it is a corporate gift & premium or a custom-made gift, we can print/make the cube just for you, especially for self-created/designed images.
We also provide custom-made packaging if you have any packaging ideas in mind.
Please kindly provide your design file with CDR (CorelDRAW) or AI (Adobe Illustrator). PDF, EPS can also be accepted, but with the minimum quality of 350 dpi.
This is a fine-seam cube. Its seam is so narrow that it is only 1mm wide, which makes the whole picture/design look more intact and exquisite. Should your design(s) be a full image,fine-seam cubes will be your best choice!
Specification
mini 2x2x2 (2.4cm / SF,RF,RF1,RF3)
mini 3x3x3 (3.6cm / 3H)
2x2x2 (5cm / AF)
3x3x3 (5.7cm / A3F)
Safety Certification
This product is patented in many countries and has passed ASTM (U.S.A) and EN71 (Europe).