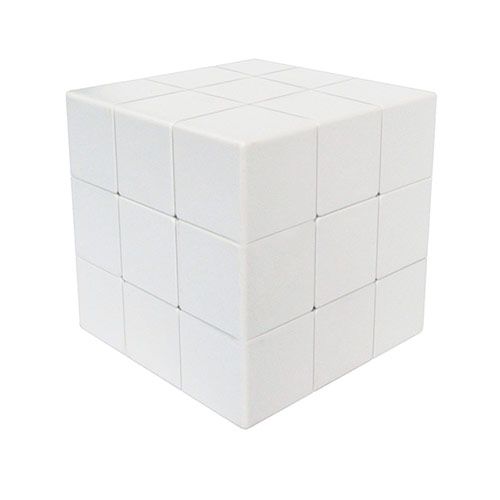 A3FX
Note: This is a fine-seam blank white cube, there are no stickers on any surfaces.
Product Information
Our 3x3x3 cube is smooth and easy to turn. It's smaller, lighter, challenging and fun!
This is a fine-seam cube, the surface is flatter than our A3X cubes as the seams are minimized.
There are no stickers on the cube, which is extremely suitable for cultural and creative designs. Digital printing recommended.
Specification
Size: 5.7 cm x 5.7 cm x 5.7 cm
Weight: 94 g
Carton size: 37 cm x 31 cm x 27 cm
120 pcs / CTN
N.W. 11.3 kgs G.W. 12.3 kgs
Safety Certification
This product is patented in many countries and has passed ASTM (U.S.A) and EN71 (Europe).