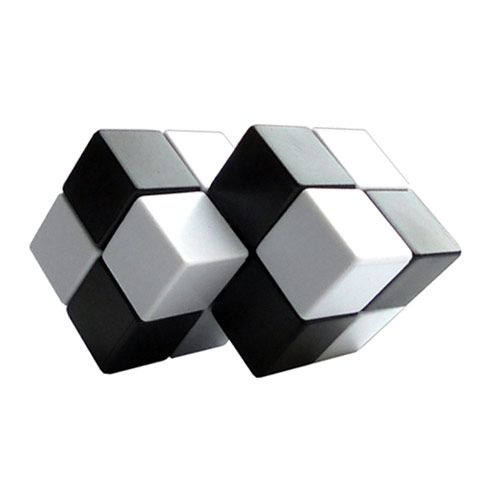 SDBW
Packed in a PP plastic bag
Product Information
The concept of our black and white cube is based on chess board, which presents a completely different visual effect from the original ones. Judging from the simplicity of its colors, it might look easy to solve, but when you actually start trying to solve it, you will find it just as challenging as the original cubes, maybe even trickier, so don't judge the book by its cover!
The mini 2x2x2 cube can let you play it with ease, you can also feel the smoothness while turning it. It is smaller and lighter, which is easier to take along with you anytime and anywhere!
Specification
Size: 6 cm x 4 cm x 3.5 cm
weight: 17 g
(each mini cube size: 2.4 cm x 2.4 cm x 2.4 cm)
Carton size: 34 cm x 28 cm x 30 cm
272 pcs / CTN
N.W. 4.5 kgs G.W. 5.2 kgs
Safety Certification
This product is patented in many countries and has passed ASTM (U.S.A) and EN71 (Europe).