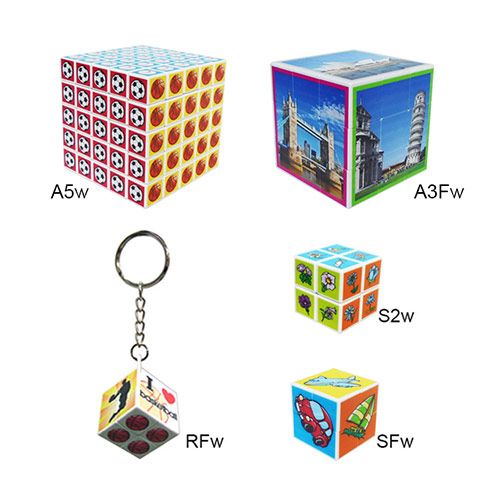 Digital Printing Cube
Product Information
Digital printing on cubes is a new printing technique, the special printing presents the whole picture/design on the cube completely, even the gaps are printed as well, which makes the picture/design deliver its best visual effect!
The biggest difference between this cube and other cubes is that it has no seam, the printing will cover the gaps that are in between each panels. It is more intact than the other cubes, which would be a perfect choice for gifts.
Please kindly provide your designed file with CDR (CorelDRAW) or AI (Adobe Illustrator). PDF, EPS can also be accepted, but with the minimum quality of 350 dpi.
Specification
mini 2x2x2 (2.4cm / S2w,SFw,RFw)
2x2x2 (5cm / AFw)
3x3x3 (5.7cm / A3Fw)
4x4x4 (6cm / A4w)
5x5x5 (6cm / A5w)
Safety Certification
This product is patented in many countries and has passed ASTM (U.S.A) and EN71 (Europe).